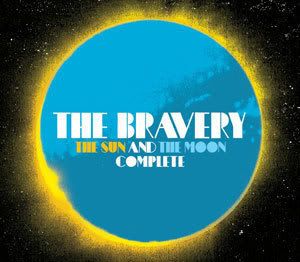 Your chance to win one of two prize packs that include a copy of The Sun and Moon, along with a poster.
Just leave a comment or send us an email if you're interested in winning one!
The Bravery will be playing in KC at the Voodoo lounge on Friday, April 11th.
We'll choose a winner next Monday.
Until then, check out their video Believe on youtube: http://youtube.com/watch?v=6G7ZLaiPxu0
or read our interview with their drummer: http://www.beatlawrence.com/2007/04/q-bravery.html