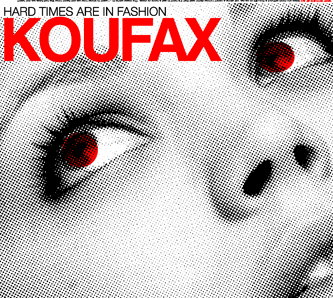 beat Lawrence video- Koufax

I spoke to Rob, Koufax's lead singer, around noon and we made plans to meet at the 'Neck at 7. They were coming from Boulder so they would just be getting in town at that time. When we showed up they were unloading the van and setting up. They let Graham get some awesome shots and shoot most of the soundcheck. They covered Joe Jackson's "Steppin' Out" which sounded great live!
Koufax didn't perform until close to midnight. It was a Monday toward the end of KU's semester, so unfortunately the crowd was sparse. But, fortunately for us, they performed like they were at Irving Plaza in NYC!
Koufax Links
Koufax's Official Website
Koufax's Myspace